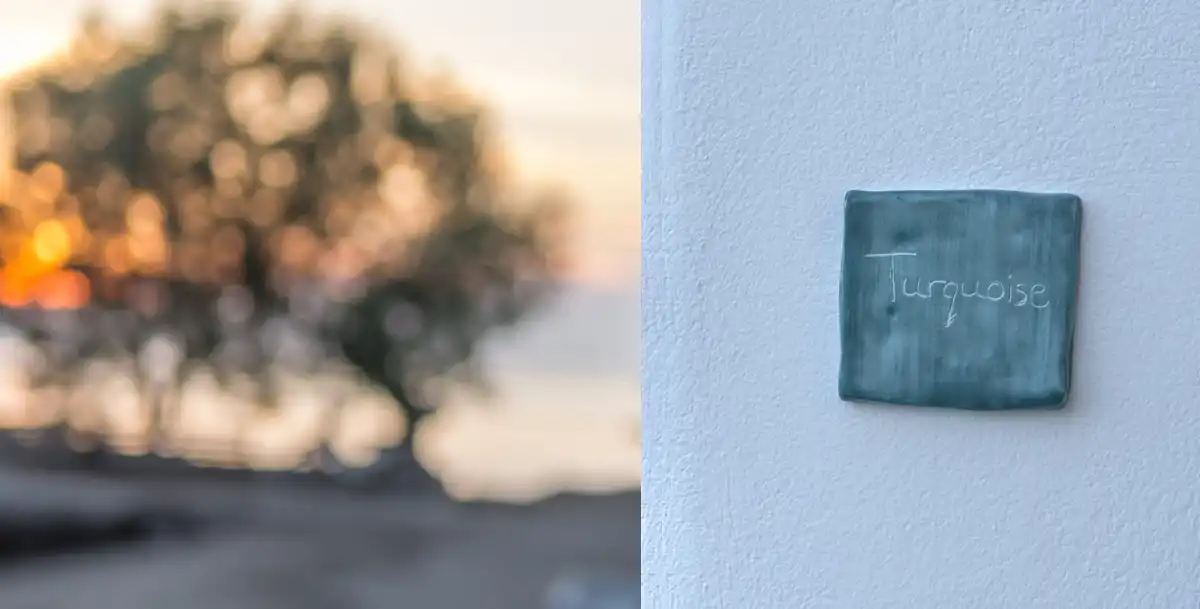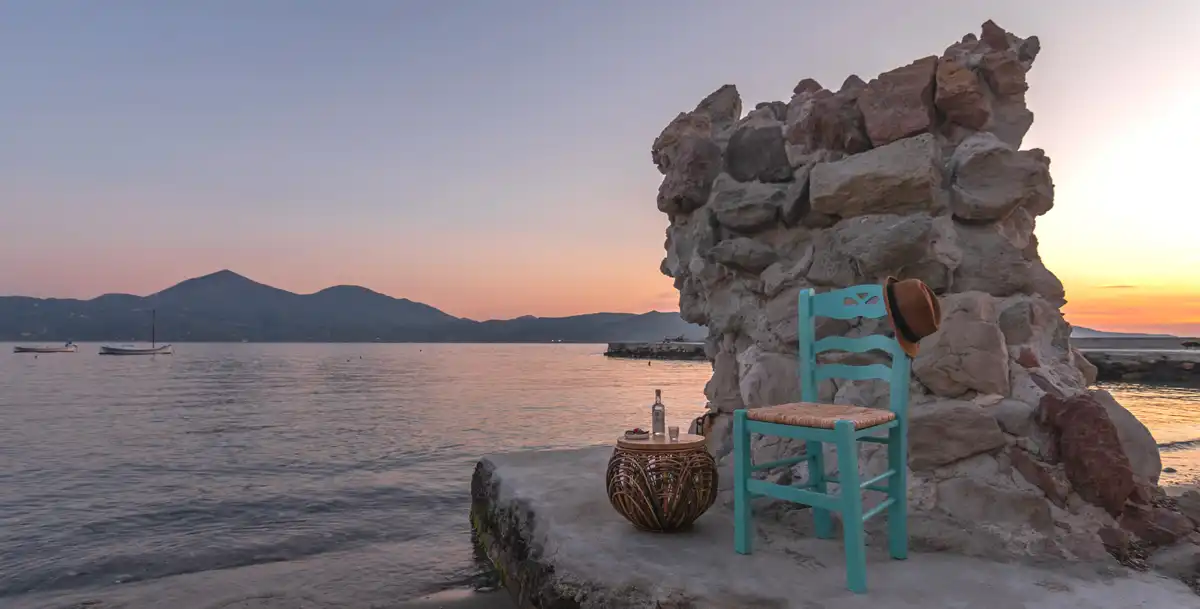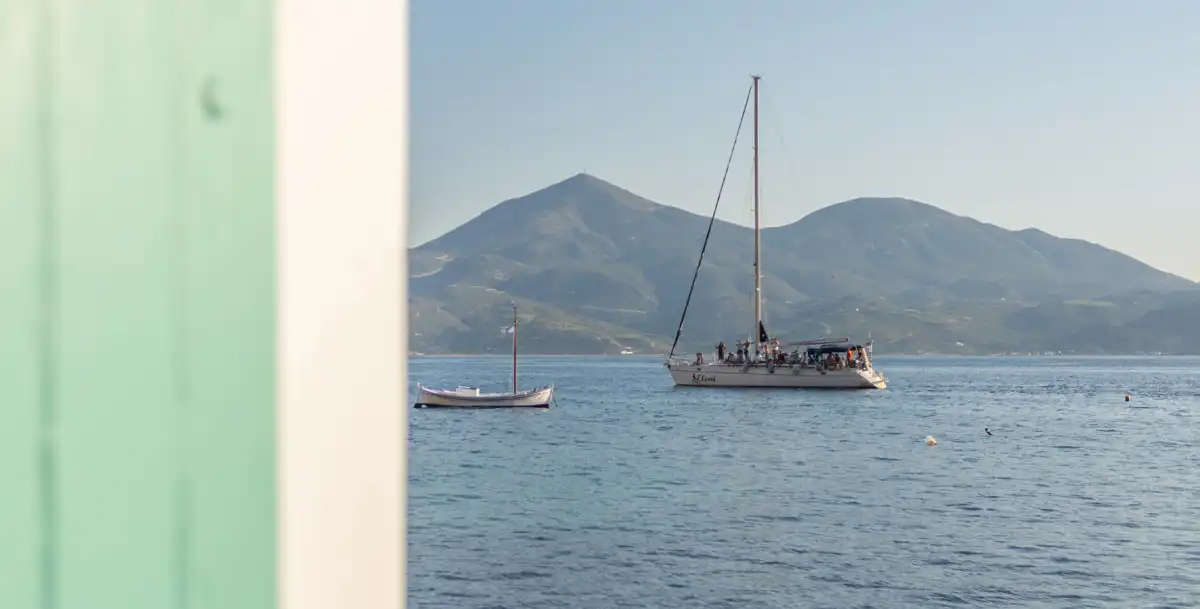 Fisherman's House in Klima village the picturesque "wires" (sirma houses). You can still meet here elderly fishermen pulling their nets.
Klima is a small fishing village, below Trypiti village. So just hike down to the sea and you can
visit this interesting place. Once it was an important ancient harbor at classical and roman times.
There are several interesting fishing villages on the eastern side, such as Fyropotamos, Mandrakia, Areti, Fourkovouni and Agios Konstantinos.
TURQUOISE boathouse reflect the traditional character of syrma houses. They are literally built on the sea and under the shadow of the ancient city, the Roman theater and next to the unique early Christian monument of the Catacombs.
The accommodation in Klima offers a landscape free of noise, without cars, ideal to enjoy an authentic summer in the Cyclades by the sea and under the warm Greek sun with the only distraction being the sound of the waves crashing on the shore!!
For these villages, the Fisherman's Houses are characteristic small, two-storey boat houses, known as "Sirmata".
The doors and windows are painted in different colours in every house. The ground floor is used as a garage for the boat, and the first floor, as apartment.
In the Cyclades and particularly on the island of Milos and Kimolos you can find and visit these interesting to see fishing dwellings called wires, which served not only for housing, but also as a small yard.
These dwellings are often carved into the rock and are mostly brightly colored or in a combination of white and light blue – a typical image that refers to a Greek island.